Siu Hei Sportsground, a project managed by People's Place in Hong Kong's Tuen Mun District, was awarded the Best Design of Golden Pin Design Award 2022 under the spatial design category. People's Place, under the management of Gaw Capital Partners, has been actively rejuvenating communities through place-making initiatives. Siu Hei Sportsground is among the successful projects in transforming and revitalizing underutilized sports grounds into community sports hubs.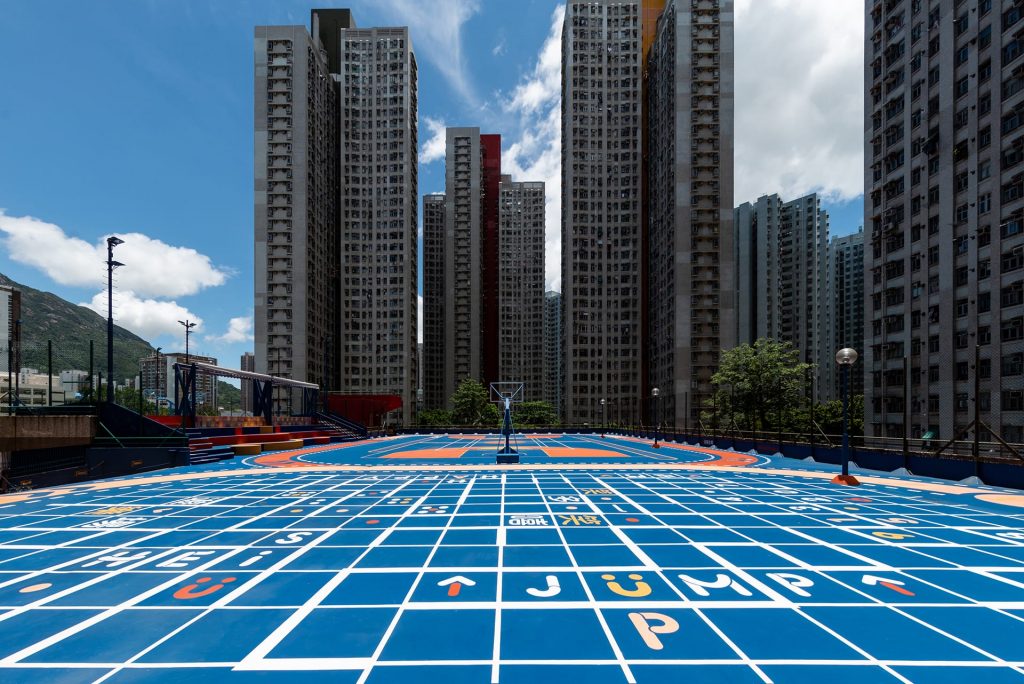 Siu Hei Sportsground was initially a 40,000 sq ft rooftop court at the centre of Siu Hei, Tuen Mun. Realizing its potential to become a community sports hub, People's Place revamped the obsolete court into an energetic, colourful and fun rooftop sports ground, which is multi-functional and user-centric. The revamped sports ground has now become one of the most Instagram-able spots in Hong Kong and is the perfect place for sports, cultural and corporate events.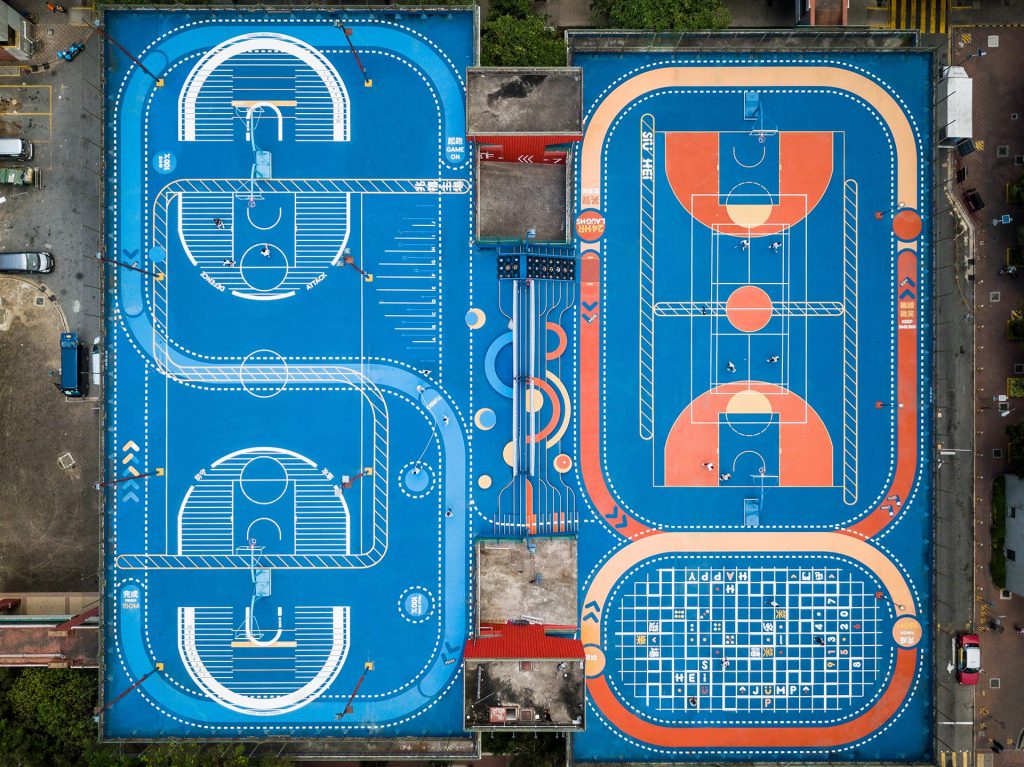 The design theme of the court is inspired by the name of the estate, Siu Hei, which rhymes with the Chinese – smile(笑) and laughter(嘻). Decorated with the bright and signature colour palette alongside bold graphics and custom typography, Siu Hei Sportsground is fueled with youthful and dynamic energy. At Gaw Capital, we hope to create more opportunities for people of different ages, abilities and interests to enjoy the space together.